Anti-Aging without Botox: All Natural Wrinkle Treatment
Anti-Aging without Botox: All Natural Wrinkle Treatment
Ohzone Medical's Nurse Practitioner, Alaena Grable, FNP-C discusses one of her favorite aesthetic treatments offered at Ohzone–all natural anti-aging treatment without botox. She has been loving the results she is getting for her patients with EZ Gel.
This procedure called EZ Gel. One of the things that make this treatment so great is that it is 100% natural. It is 100% coming from you, the patient. We add nothing to it.
How this works is we take a blood sample from the client and place it in a centrifuge. This machine spins the blood for us. What makes this procedure different than traditional PRP treatments, for example, is how we treat the blood product right after it is done spinning. One of the tubes of blood will go into an apparatus that cools the blood. That is the platelet rich fibrin, or PRF. The other tube will go into an apparatus that heats up the blood, turning it into albumin. Once those two are done being processed, our Nurse Practitioner is able to blend the two products and that is what we are able to inject into the face for aesthetics purposes.
The purpose of the albumin is going to be able to give volume to the face. It is common to have EZ Gel injected into places where you would inject commercial filler. Except with EZ Gel, you do not have to worry about side effects, migration, or a reaction because this is 100% natural and coming from your own body. The consistency of this product is similar to commercial filler, and many clients are injecting EZ Gel to the nasolabial folds, marionette lines, the hollows of the under eye area, temples, and cheeks.
The other thing that we love about EZ Gel is because there is PRF in there as well, you get all of the growth factors and collagen stimulating benefits that will stay with you over time.
---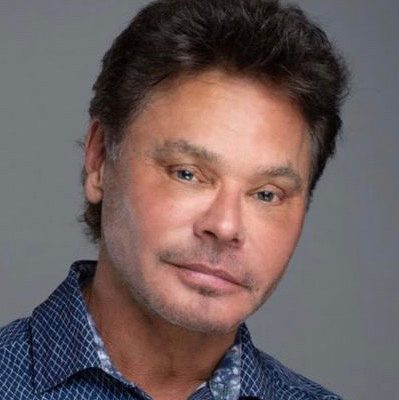 Dr. Joseph Cleaver, M.D. is the Medical Director at Ohzone Medical. He is a fellow of the American Board of Anti-Aging/Regenerative Medicine, board certified in Internal Medicine among other certifications. He holds the position of adjunct clinical professor at George Washington School of Medicine. He lectures both nationally and internationally in longevity medicine, sports performance, regenerative medicine, aesthetics, sexual performance, and hair restoration. As a decellularized growth factors expert with 15 years' experience in regenerative aesthetics, he applies this cutting edge regenerative medical science in the treatment of hair restoration and minimally invasive aesthetics – skin and face rejuvenation.